Even after becoming parents, we can still be humorous. After a baseball game, one set of mothers let their sons see their comic sides after receiving a selfie. The internet shared the boys' laughter at their mothers' response as well as the boys themselves!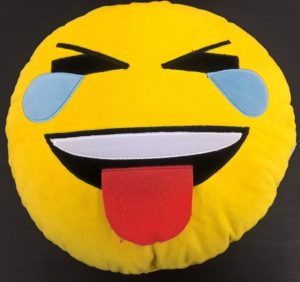 Nowadays, it almost seems as though selfies are more popular than the "old-school" photos when someone else actually took the image. Sometimes a selfie is so amazing that we have to duplicate it in order to honor the moment and keep the memories.
These mothers executed it, but they added their own distinctive touch. Why? To subtly mock their lads.
While their sons were at a Dodgers baseball game, they acted kindly and texted a selfie of the four of them having fun at the game.
Such a darling, yes?
They were telling their mums that everything was okay and that they were having fun with their buddies. You two get credit!
But rather than just using heart and kissy emojis, the moms choose to answer in a humorous manner.
The moms, who were also there, thought it would be funny to snap their own picture to remember the moment.
All they sent was this. What do you think?
They truly surpassed themselves, in our opinion! Even the baseball caps are turned around. The drink and the thumbs-up almost exactly recreate the mood of the circumstance. Even some of the mothers managed to accurately duplicate the facial expressions.
They can be certain that their sons won't forget this specific selfie easily.
It brought to mind this image of two parents mimicking their son's Facebook photo, according to Reddit user ibarabi:
Some parents really seem to enjoy snapping selfies of their kids and then copying them, however you may have to ask their kids if they approve. However, we think these parents are fantastic!
A different Reddit user named miistahmojo commented on the picture of the women taking a selfie at their sons' baseball game and said the following:
"Game passes with buddies… $125
capsul… $35
stadium beverage $9
You're being promoted to the front page of Reddit by your great mothers.
They seem to be fairly pleasant.
Someone else added:
"The knowledge that your mothers look better than you…In this instance, I can identify.
Here is a copy of the original photo that is "complete with a handmade adult onesie." This family did a terrific job, in my opinion!
Here is yet another hilarious imitation of a selfie.
This guy started taking pictures with his new phone. The identical style decision was taken by his father and brothers. We're curious about where they all got the identical hat from.
Selfie at the family reunion
I can understand if you want to replicate a photo right now only to make someone laugh. Oh, the possibilities.