Mufasa's Rescue: A Mountain Lion's Quest for Equality
The heartbreaking tale of the mountain lion Mufasa serves as a sobering reminder of the suffering that many animals experience in captivity and in circuses. Even with the recent advancements, a great deal of animals continue to endure suffering in small quarters and are deprived of the lives they truly deserve. Mufasa's two decades of being chained to the back of a pickup truck serve as a reminder of the ongoing struggle for animal rights.
A Lifetime of Adversity
Mufasa was a magnificent mountain lion that lived a life of agony in the traveling circus that traveled around Peru. For amusement and financial gain, he endured unspeakable brutality while shackled to the rear of a pickup truck. He lived in these appalling conditions for twenty long years—a life he neither chose nor deserved.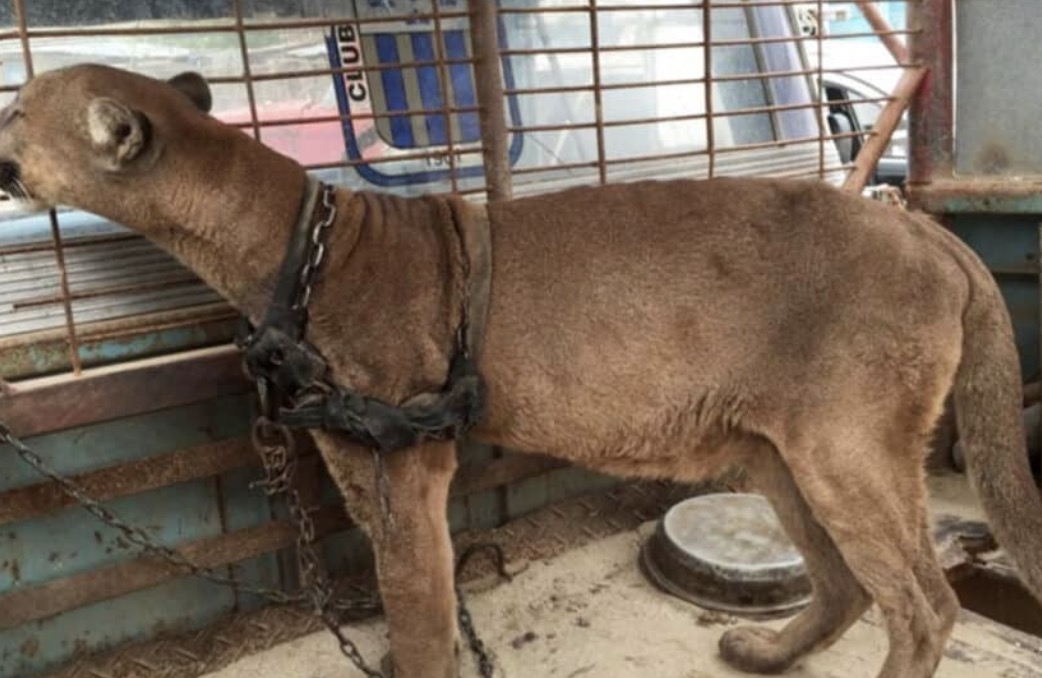 Hope Shows Up
Thankfully, Mufasa's latter years saw the arrival of optimism. The animal rights organization Animal Defenders International (ADI) saw success in 2015 as a result of their tireless work. ADI had been investigating Mufasa's situation and working nonstop to close down a whole Peruvian circus. The result of months of arduous labor and unyielding resolve was his rescue.
Accepting Freedom
Mufasa's first taste of freedom was a moving event that was eloquently recorded in a film that chronicles his journey. After being set free from his restraints, he started a new life, leaving behind a life of oppression and worry. Rather, he was given the basic privilege that all wild animals are entitled to: the opportunity to spend his last years in the protection of nature, at his own pace.
The Sad But True Ending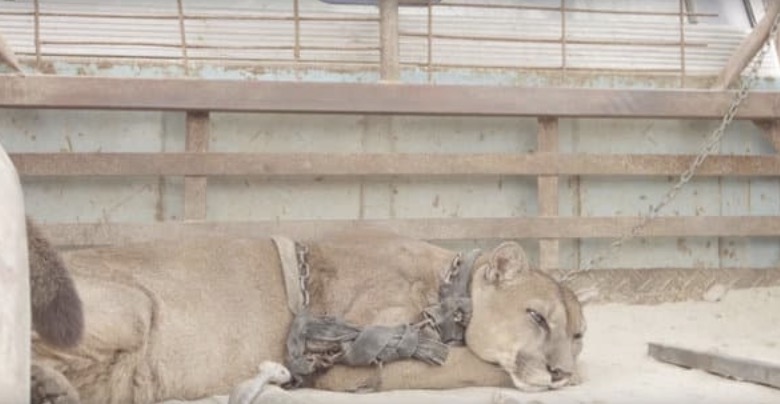 After being rescued from the circus, Mufasa enjoyed a few priceless months of independence. But his health suffered during the years of confinement. He started to have age-related problems and kidney failure. Sadly, Mufasa passed away in 2015, leaving a resilient and hopeful legacy.
A Durable Effect
Even though Mufasa is no longer physically with us, his narrative nonetheless raises important questions about animal rights. He was a lovely, kind creature that took comfort in the little things, like a pat on the back. His narrative is a moving reminder that every moment of freedom counts, even though it is obviously tragic that he was unable to spend more time in his native Amazon.
Supporting Animal Rights
Mufasa's heartbreaking story serves as a reminder of how urgently animal care practices in captivity need to improve. The pain he went through should not be inflicted onto any animal. We unite on the side of justice and compassion by telling his story and promoting animal rights.
The moving story of Mufasa's escape from captivity and brief independence appeals to animal lovers all throughout the world. It emphasizes how crucial it is to keep working to safeguard and free animals that are kept in captivity or suffer abuse. I hope that Mufasa's legacy will lead to a more promising future for all animals, where they will naturally possess freedom and dignity.
Published by Bible of Animals. To help raise awareness, kindly like and share.