At high school talent shows, many students can display their skills. Even if some kids might feel a bit nervous about it, performing in front of the entire school is one of the best methods to become well-known among classmates.
Brett Nichols, a young boy, shocked his classmates, teachers, and everyone else by rocking the stage while dancing to the late Michael Jackson's song "Billy Jean." It's incredible how well a teenager can replicate the traditional dances. As "The King of Pop" himself, Brett defies gravity.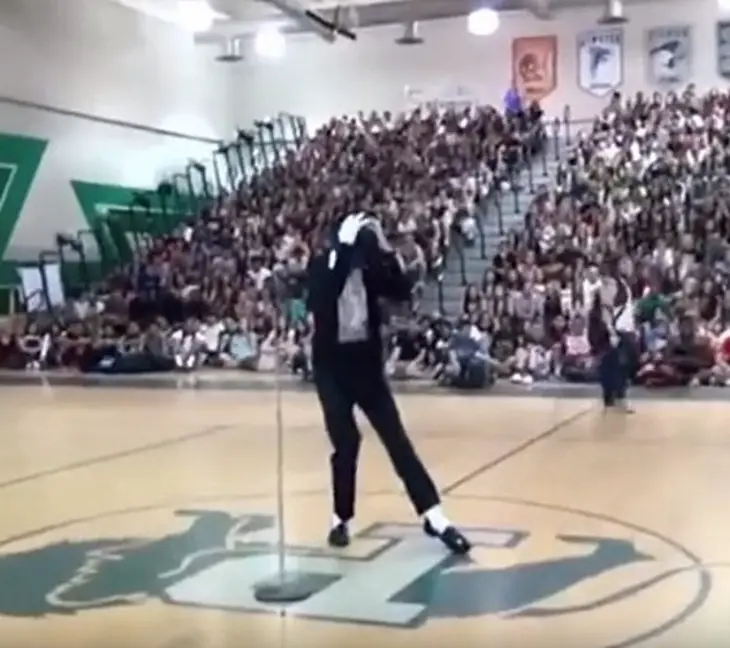 The crowd goes wild as they observe the amazing dance abilities made possible by the exquisite choreography. The audience starts applauding as Brett, the young performer, walks on stage. His outfit, which included a black suit, a black hat, a white shirt, and white socks, enhanced the impact of the entire performance. This young man dances to the music while giving a Michael Jackson imitation.
It's incredible how quickly he does the routine and how it seems like he is floating rather than touching the ground. He'll appear to have done this countless times before. He really is that fantastic.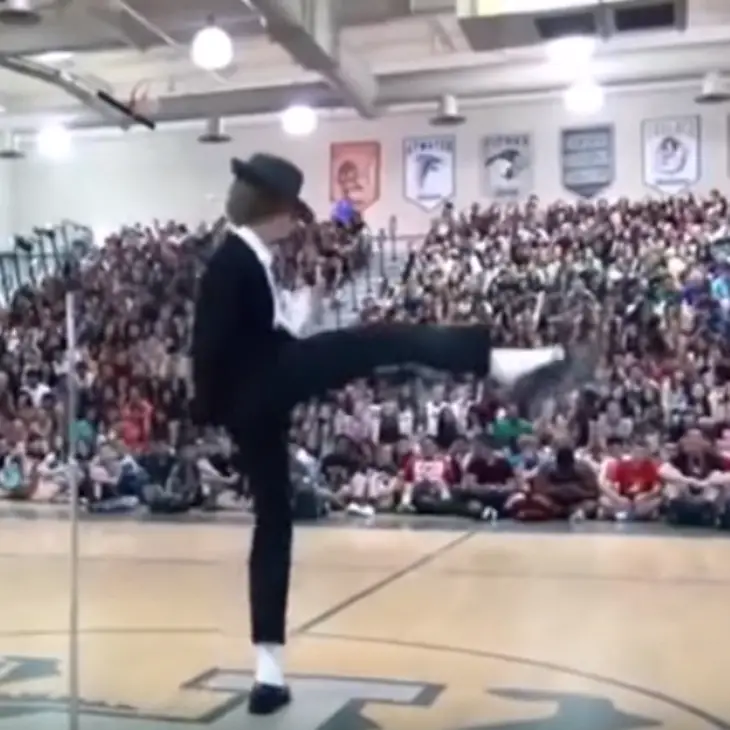 Millions of people have seen the unusual dance moves that Brett is capable of, and they all agree that the moonwalk he spontaneously breaks out into is not something we see every day. Both talent and courage are necessary to master those movements.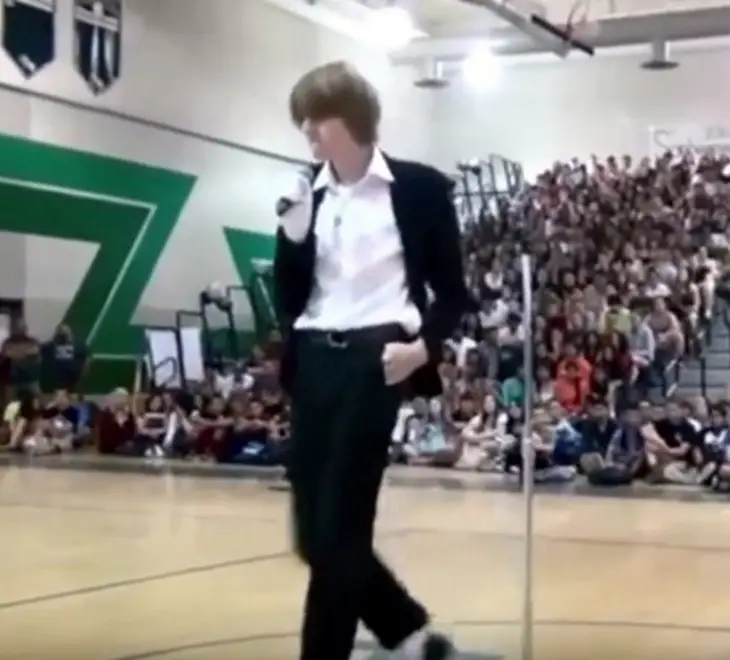 Brett was given the opportunity to display his talent on The View on NBC, CNN, and ABC News after his initial performance at Pitman High School in Turlock, California. He has also performed on tour with Michael Jackson tribute bands.
The fact that Michael Jackson's influence can still be felt through his songs and people like Brett who find inspiration in his work, despite the fact that he is no longer physically present among us, is immensely emotional.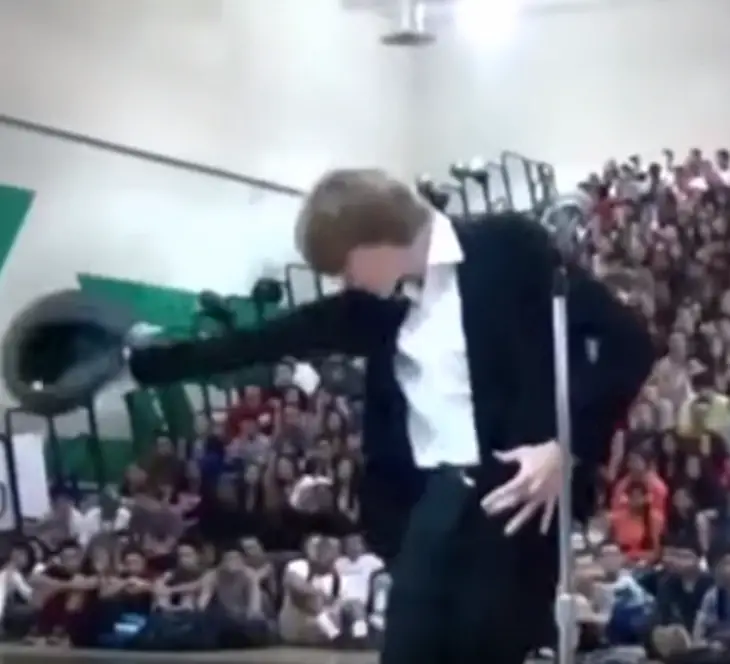 After watching this young boy's incredible performance in the video below, you will certainly be in awe. Such moves require exceptionally high levels of dancing skill to execute.