Like countless other children, Brooke Mills eagerly anticipates shooting a "first day of school" photo at the start of each new academic year.
She walked outside with her mother on the first day of seventh grade to take a picture.
A surprise guest surprised Mills and her mother as they were outside taking pictures near to a tree.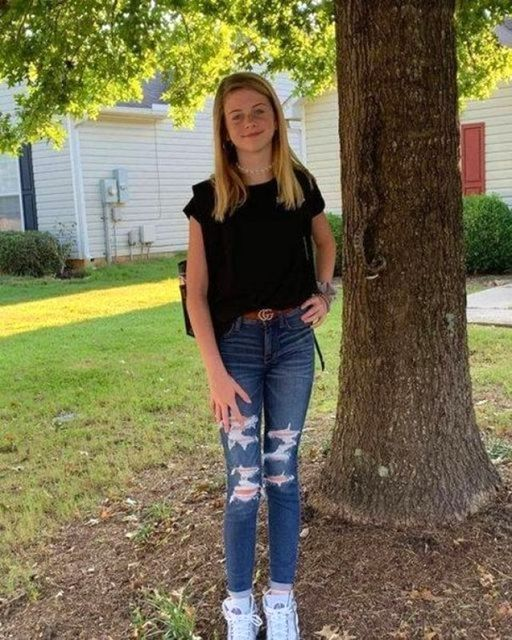 Several pictures had already been shot, and everything appeared to be in place. Then Mills' mother saw her child.
Joy Mills, the girl's mother, said, "It blended so well I looked harder and realized what was there."
A snake curled up on the tree trunk and was looking at the primping seventh-grader.