In 2015, a 6-year-old from Grants Pass, Oregon, was late for school. Mom Nicole knew that young Hunter would probably have to attend detention because his family was having issues with their automobile.
As a result, Nicole stopped by his school during lunch. She merely intended to call to see how he was doing, but ended up learning far more than she bargained for.
Instead of seeing Hunter in detention, Nicole watched as her son was made to endure what many would perceive to be a public disgrace.
It's enough to say that she wasn't happy.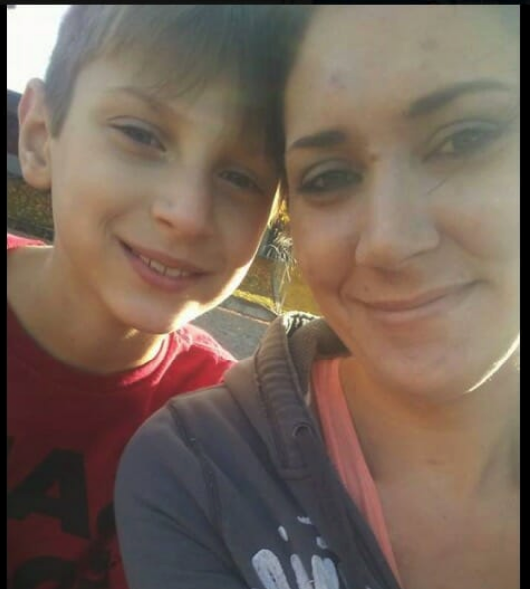 Even worse, as Nicole was dropping off her son Hunter at school, the family automobile chose to decide to break down. Nicole was already in bad shape.
Since taking the bus wasn't an option, Nicloe did her best to walk her kid to Lincoln Elementary School across the block; however, he arrived a few minutes late.
Hunter, who was aware that he would be sent to custody, stormed the building in tears. Nicole decided to stop by the school around lunchtime to check how he was doing and, if she could, cheer him up despite her sincere apologies for everything.
"Hunter isn't always prepared, but most of the time his tardiness is not his fault. Because of her osteoporosis, Nicole finds it hard and challenging to function, especially in the morning.
When Nicole got to the school, she found Hunter sitting by himself. She was shocked to learn that her child was isolated from the other pupils at the school.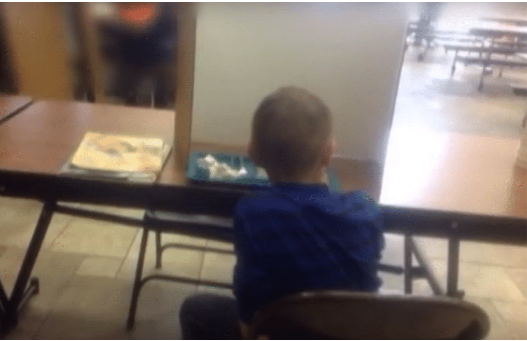 He was unable to view or interact with the other kids because of a white divider in front of the 6-year-old's seat.
Hunter was sitting there crying as a cup with the letter "D" on it (for detention) was placed in front of him.
Hunter's mother witnessed his public rejection and humiliation, and her heart crushed.
Nicole was shocked by the way the school had treated her child, as any mother would be. The punishment seemed far too severe.
Nicole was enraged since Hunter rarely arrived late to school and didn't arrive late enough that day to make up any work.
Although the mother's eyes were almost too unbelievable to comprehend, she was not going to do nothing about what had happened to her child.
Hunter was sitting in his cubicle of humiliation when Nicole took a picture of him because she knew she had to take action. Later, she posted it to Facebook, where it quickly spread like wildfire around the neighborhood.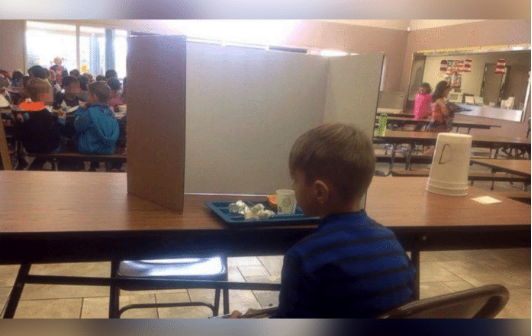 Hunter's grandmother shared the pictures on Facebook, where she garnered more than 75,000 shares:
"This is Hunter, my grandson. He is an infant in first grade. His mother's car occasionally struggles to start. He occasionally arrives at school a few minutes late. He was 1 minute late yesterday, and his mother found out they punish him like way! For a reason that is beyond this baby's control, they have done this to him six times! He is made fun of in front of the other students by them! The teacher is accountable for this. He was crying until his mother came across him and took him home for the day. Would anyone like to help me phone the principal and tell her how inappropriate this is?
It seemed as though Hunter had been bullied by the school's rules.
Furious calls to the school district and negative comments on the school's Facebook page were inundated.
Others in Grants Pass eager to lend a hand after the images went viral. Strangers had banded together to assist them with their car troubles, so they made it their mission to make sure Hunter was never late for school again.
Hunter's parents received the surprise of their lives when they arrived to pick up their car from the repair shop.
A few days later, Nicole and her family went to Kelly's Automotive Service expecting to hear that their car couldn't be fixed. Mark Cmelo, the father of Hunter, fully anticipated learning more awful news regarding the vehicle.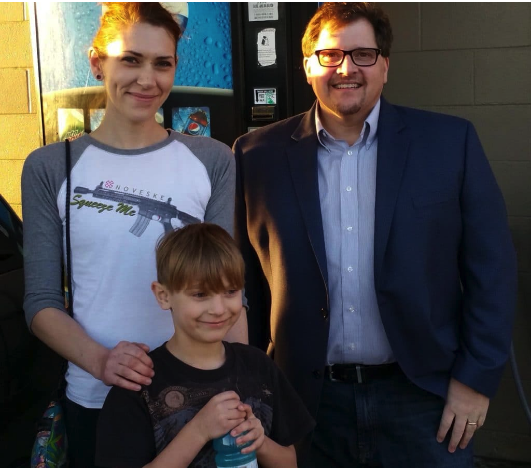 But the reality was entirely different.
Together with residents in the neighborhood, the car dealer had purchased them a new vehicle and ensured its dependability.
Bill Meyer, a local radio broadcaster, teamed together with a number of Grants Pass and Medford companies to contribute.
The keys to a Chrysler van were then given to Nicole and her family.
Do you notice the minivan there on the street? Lisa McClease-Kelly from Kelly's Automotive Service was questioned.
through Facebook, Mom Nicole, Hunter, and Bill Meyer at Kelly's Auto in Grants Pass.
"That's yours," she remarked, handing Marc the keys to a Chrysler minivan.
Both astonished and moved, the family.
The proud father, Marc, exclaimed, "I'm just blown away to see the community come together like this and see that there are still good people out there."
Hunter's experience impacted the way the school handled its detention policy in addition to getting a car that would ensure he arrived at school on time.
They set aside a supervised classroom so that children wouldn't be humiliated in front of their entire class.
Please share this story on Facebook if you believe that more people should be made aware of this wonderful act and that the school erred.