A couple who announced their engagement six decades after first falling in love in high school is evidence that true love endures.
Sometimes the concept of true love may feel like something that only exists in books and romantic flicks like The Notebook or Ghost.
Due to the challenges of life, it might be difficult to retain relationships with people we used to have strong bonds with in our youth.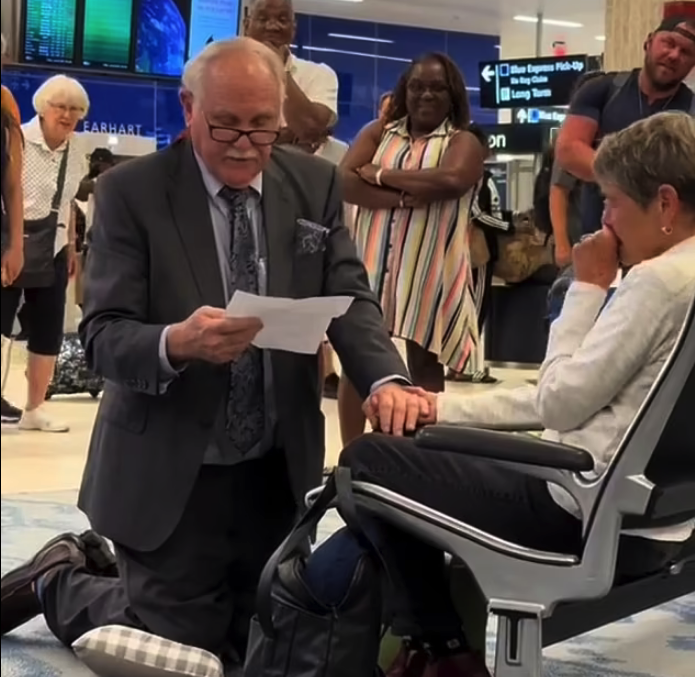 The heartwarming story of Thomas and Nancy, who are being married 60 years after the first kiss, is, however, concrete evidence that feelings may endure throughout time.
Their recent engagement at an airport, where they were overwhelmed by heartfelt congratulations, was documented on TikTok by one of Thomas' coworkers.
About 60 years ago, when they were still in high school, they began dating. However, once their first relationship ended, they progressively lost contact. The bond between the couple was still as strong as ever when they got back together last month, and they both felt as though no time had passed.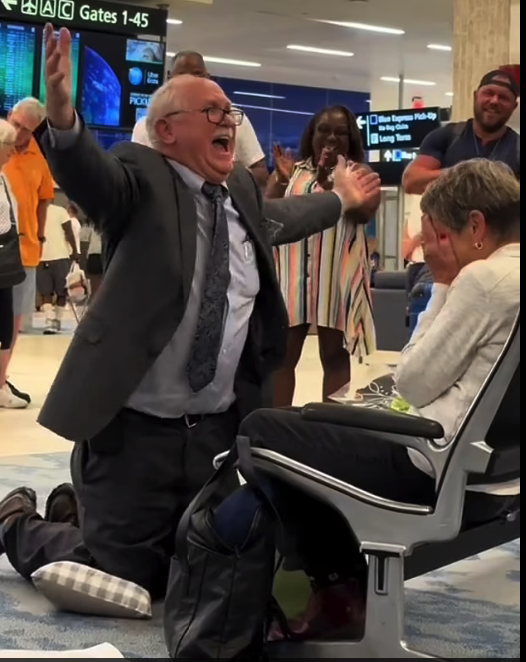 Thomas and Nancy traveled to Tampa to meet after communicating for a long, and when everyone else was in tears, Thomas proposed to Nancy.
Thomas expressed his love for Nancy in a heartfelt speech. It's been 60 years since we first met, 56 years since we started dating, 10 years since I last saw you, and 20 days since we got back in touch, he said.
He thought back to his cheerleading crush on her years ago and how seeing her today makes his heart skip a beat and makes him happy. He acknowledged having been thinking about her every day for the past three weeks and talked to her for hours every night.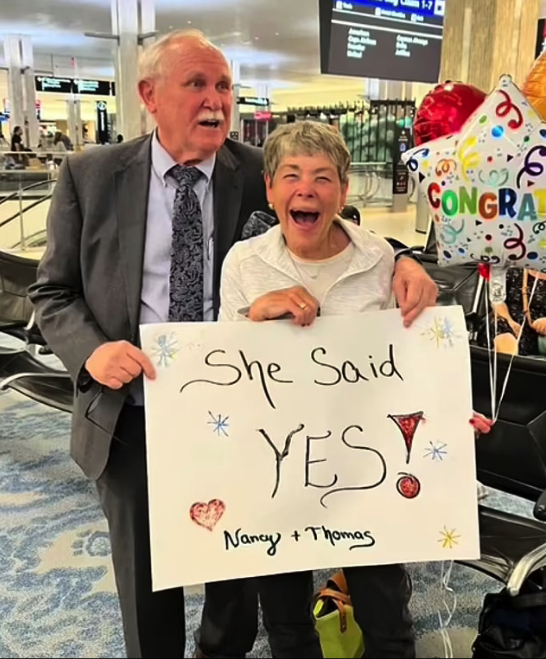 Thomas stressed how Nancy's beauty, both inside and out, has always captivated him and how happy he is to finally be able to hold Nancy in his arms after all these years.
He pledged to make every day a thrilling experience, to grow old with her, to wake up in her arms every morning, to share ambitions and aspirations, and to support one another through good times and bad.
Thomas told Nancy he loved her and promised to spend the rest of his life making sure she was happy and knew it.
Nancy accepted the sincere proposal right away after being struck by emotion.