The pregnant parents were asked if they wanted to abort their "deformed" child, but they said no. See how their little children look two years later.
both Sara and Brody Heller.
At a 24-week ultrasound, Sara Heller and her boyfriend Chris Eidam's lives were completely turned upside down. They were expecting their first child. The Omaha, Nebraska, couple was concerned about the same thing that most expectant parents are: what if the kid develops a problem? Pregnant women frequently worry about this, but for one couple, it wasn't just a worry; it was their reality.
Doctors would ask Sara and Chris whether they wanted to abort their son, whom they planned to name Brody, because the child had a problem. The expectant parents were advised that an issue had been found during the routine ultrasound. Bilateral cleft lips and palate were present at birth in Brody.
After explaining the situation to Sara and Chris and advising them that Brody would be born with a deformity that would create health issues, the doctor then asked them whether they wanted to terminate the pregnancy or look into alternative possibilities. Thankfully, Brody's parents were not going to just drop their child off somewhere.
Chris and Sara had already agreed to raise their child. They didn't give a damn about his differences from other kids; all they wanted was their baby. Despite the difficulties Brody would face as a result of his sickness, they were ready to face any obstacles and provide him with all the support and love he required.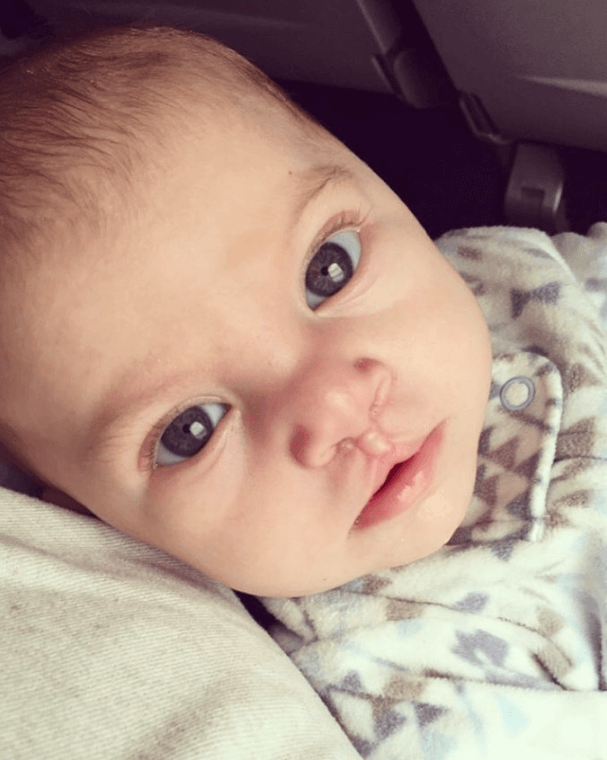 In addition, Sara Heller and Chris Eidam were adamant about doing everything they could for their kid as well as spreading the word about defects and issues that could affect infants in case other parents encountered the same challenges they did.No matter what, it's acceptable to feel proud of your child, Sara said.
We wanted to change how our ultrasound, baby, and first year photos looked on Facebook and Instagram. Sara added, "We wanted to bring attention to cleft lips and palates." And she has done just that, proudly sharing pictures of Brody from his early years on social media.
Many messages have been sent to Sara Heller asking what is wrong with young Brody's face, but instead of taking offense, she sees the opportunity as an opportunity to educate people. Sara said, "I chose education over conflict because that is what I want Brody to do in the future." I want him to inform and speak out on behalf of younger cleft youngsters who don't yet have a voice.
Not all of our interactions, though, have been bad. Sara, on the other hand, has seen numerous instances of kindness. She once received a folded piece of paper from an unknown person in a restaurant that turned out to be a $1,000 check. The note line read, "For the adorable baby," according to Today. The gesture brought Sara to tears.
Sara and Chris allocated the funds to cover Brody's medical expenses and the surgeries necessary to treat his condition because his condition necessitates special attention – cleft lips and palate can make it challenging for a newborn to feed, drink, smile, speak, and, in some circumstances, even breathe.
Even though Brody will probably require another surgery in the future, his prior operations went successfully, and now he is a healthy, happy, and joyful young boy. If his parents had made a different decision based solely on his appearance, he would not be here to inspire others. Thankfully, his parents realized that a child is more than their outward looks and that obstacles are meant to be overcome.